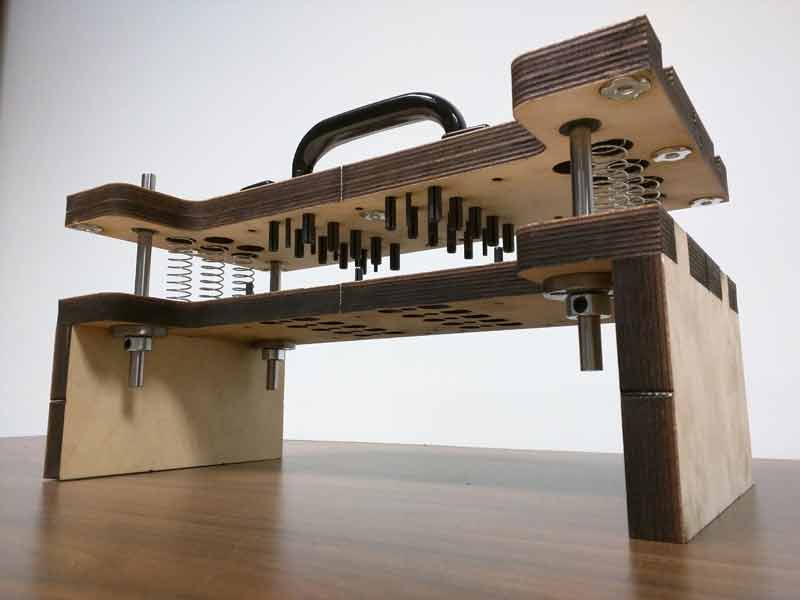 Specialty Dies & Other Products
Continued innovation is placing Millennium Die Group as a leader in 12 mm tooling. Unchallenged for press ready levelness, precision and high speed performance, these dies are taking the label industry by storm!
Our 2,000 watt Data-Tech/PRC Laser with special optics insures kerf that is unmatched for width control and perpendicularity. Your modemed CAD file yields a precision dieboard in your plant in a matter of hours.
Major carton manufacturers nation-wide have long recognized the Millennium Die Group name as synonymous with superior quality and performance. Early innovators in marketing such products as phenolic counters and interference stripping, Millennium Die Group continues to be a key partner in quality folding carton production.
From EMI shielding to precision automotive and electrical gasketing, Millennium Die Group specialty dies perform beyond your expectations. State-of-the-art quality control procedures insure die tooling that meets the most rigorous tooling requirements.
Request a quote online.
Place an order online.
Check the status of your order online.
Millennium Die Group – Superior Tooling through innovative steel rule die design.