Welcome to the Millennium Die Group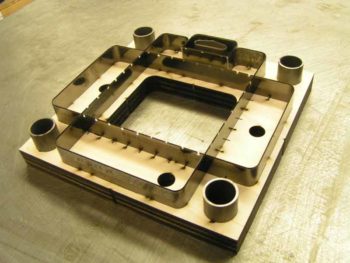 Why Millennium Die Group? The answer is simple…SERVICE! We offer you more than just high quality dies and tooling at very competitive prices. MDG is a Veteran owned company that has assembled an experienced and professional staff that works with you every step of the way to assure your needs and the needs of your customer are exceeded! We pride ourselves on solving all your die and die cutting problems and making this part of your process as stress free as possible.
Over 96% of all dies ship within 2 days of receipt of order! All quote requests and new orders are responded to and confirmed within an hour! MDG will immediately communicate with your engineers and art department any possible complications or suggested design changes. We can also pre-test your materials to determine the correct compensations and materials to use to achieve the desired results of each individual tool. The progress of your order can be followed in real time by checking our 'Customer Order Status' page!